Vol. 1 No. 2 (2021): The Interventionalist Journal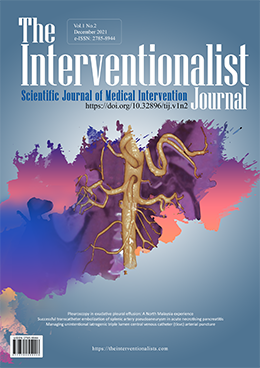 1. Dr. Arvindran Alaga, Respiratory Department, Hospital Sultanah Bahiyah, Alor Setar, Kedah, Malaysia.
2. Dr. Nasibah Mohamad, Department of Radiology, Health Campus of Universiti Sains Malaysia, Kubang Kerian, Kota Bharu, Kelantan, Malaysia.
3. Dr. Ezamin Abdul Rahim, Department of Imaging, Faculty of Medicine and Health Sciences, Universiti Putra Malaysia, Selangor, Malaysia.
Full Issue