About the Journal
The Interventionalist Journal
The Interventionalist is a peer-reviewed open access medical journal for scientific works on image guided and interventional procedures.

Digital Archive
The articles published in The Interventionalist Journal, will be assigned with digital object identifier for online publication by Crossref, a multilingual European Registration Agency for DOI.
Announcements
2020-12-25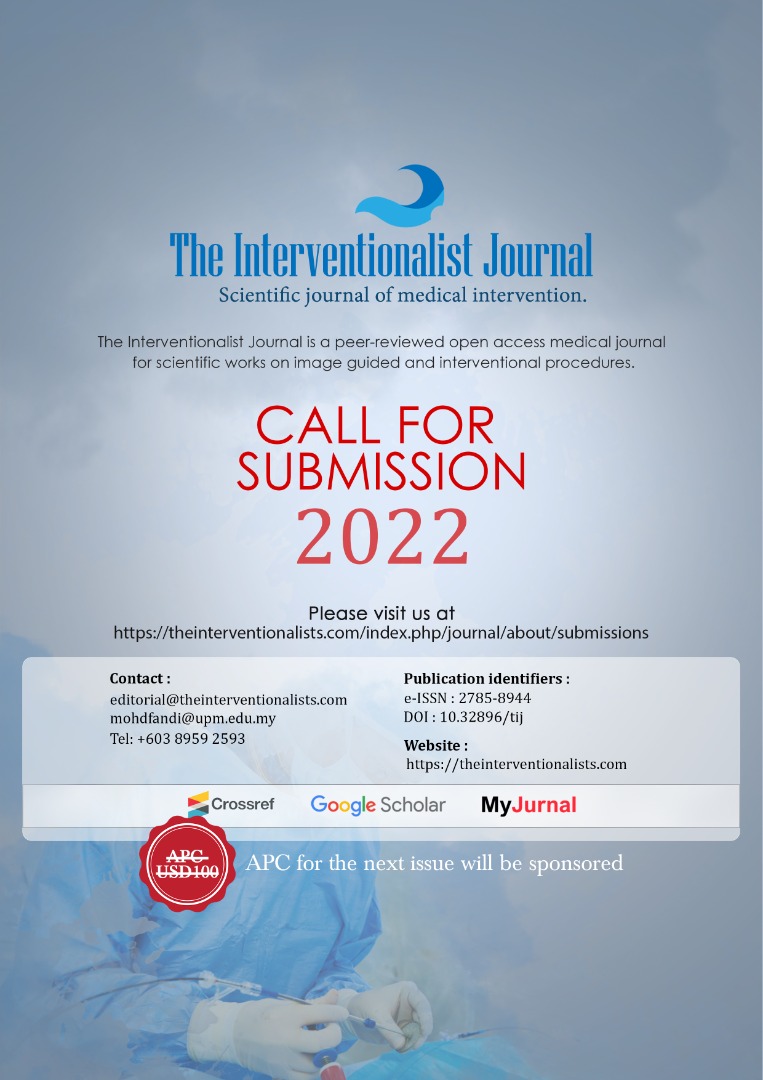 The editorial board of the journal "TIJ – The Interventionalist Journal" invites you to publish your scientific works.
Read more about Call for Paper
Current Issue
Vol. 2 No. 2 (2022): Vol. 2 No. 2 (2022): The Interventionalist Journal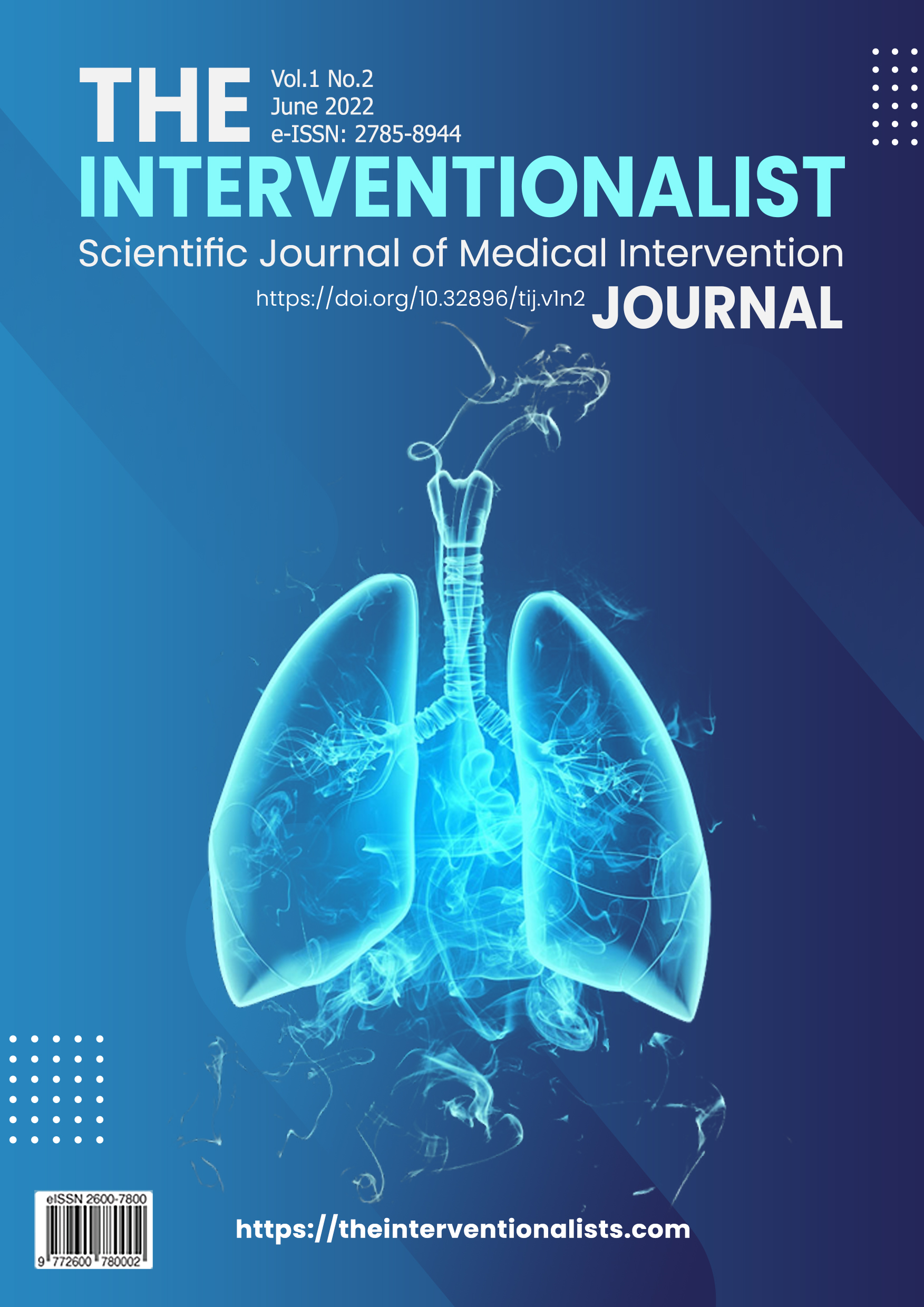 Mawaddah Abdul Malik, School of Medicine, KPJ Healthcare University College, 71800, Nilai, Negeri Sembilan, Malaysia
Jen Lye Wan, Pulmonology Department, Hospital Serdang, 43000, Kajang, Selangor, Malaysia
Mohd Ab Hakim Ibrahim, Department of Radiology, School of Medical Sciences, Universiti Sains Malaysia, 16150, Kubang Kerian, Kelantan, Malaysia
View All Issues