Foreign body (tooth) retrieval in polytrauma patient, using single use bronchoscopy and retrieval basket, a case report.
Keywords:
Foreign body, Endotracheal tube, Single use, Retrieve basket, Bronchoscopy
Abstract
Foreign body aspiration can be a life-threatening emergency and it is uncommon entity in adults. For foreign body extraction, rigid bronchoscopy is superior to flexible bronchoscopy for operative manipulation. However, in view of maxillofacial trauma, rigid bronchoscopy is a risk for patient. Herein we describe our successful experience using single use flexible bronchoscopy with retrieval basket in removal of huge foreign body aspiration in a polytrauma patient.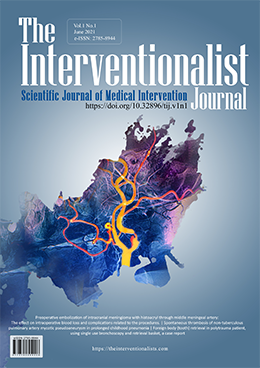 Downloads
How to Cite
Daut, U. N., Abdul Rahaman, J. A., Fen, W. S., & Mohamad Kasim, M. H. . . (2021). Foreign body (tooth) retrieval in polytrauma patient, using single use bronchoscopy and retrieval basket, a case report. The Interventionalist Journal, 1(1), 17–20. https://doi.org/10.32896/tij.v1n1.17-20
Section
Case Series/Reports