MYSIR's Abstracts 4
Annual Scientific Meeting 2022
Abstract
MYSIR's Abstracts 4
1. EP13: PULMONARY ARTERY ANEURYSM – TO GLUE OR TO COIL?
2. EP14: ENDOVASCULAR MANAGEMENT OF A MURAL TYPE OF VEIN OF GALEN MALFORMATION IN A 5 YEAR OLD, FILIPINO CHILD WITH DEVELOPMENTAL DELAY AND SEIZURES: A CASE REPORT 
3. EP15: PERCUTANEOUS COIL EMBOLISATION OF HEPATIC ARTERY MYCOTIC ANEURYSM 
4. EP16: HEPATIC FALCIFORM ARTERY AS AN ANATOMICAL VARIANT AND ITS CLINICAL SIGNIFICANCE IN CHEMOEMBOLISATION
5. EP17: PERCUTANEOUS TRANSHEPATICCHOLECYSTIC PLACEMENT OF UNCOVERED STENT IN THE COMMON BILE DUCT AND PERCUTANEOUS CHOLECYSTOMY TUBE INSERTION
6. EP18: CRYOABLATION AS AN EFFECTIVE TREATMENT FOR LUNG METASTASES SECONDARY TO UNDIFFERENTIATED SOFT TISSUE SARCOMA
7. EP19: SUPER-SELECTIVE TRANSARTERIAL GLUE EMBOLIZATION (TAGE) OF ACQUIRED UTERINE ARTERIOVENOUS MALFORMATIONS (AVMS) - A CASE REPORT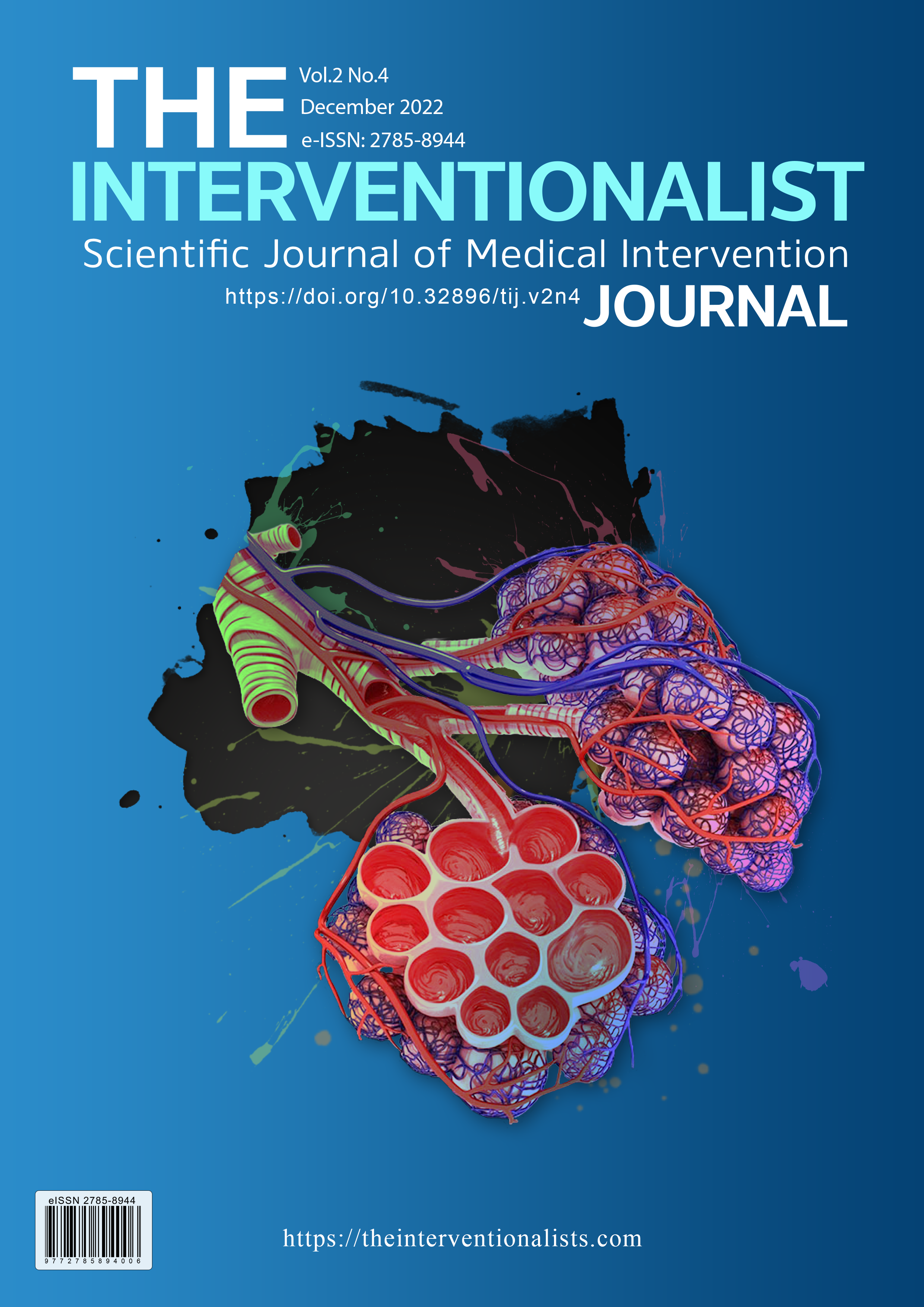 How to Cite
Interventional Radiology, M. S. of. (2022). MYSIR's Abstracts 4: Annual Scientific Meeting 2022. The Interventionalist Journal, 2(4), 37–43. https://doi.org/10.32896/tij.v2n4.37-43
License
This work is licensed under a Creative Commons Attribution-ShareAlike 4.0 International License.