A Case Report Conservative Treatment of Huge Bladder Neurofibroma
Keywords:
neurofibroma, bladder neurofibroma, plexiform neurofibroma, bladder, NF1
Abstract
Neurofibroma with involvement of the urinary bladder is a rare condition, that has been reported in less than 80 cases reported worldwide. We present a 22-year-old lady with a known history of childhood neurofibroma type 1. Incidental findings of a huge pelvic mass during laparoscopic surgery for initially thought of a gynae pathology. Further investigation after that with Computed Tomography (CT) scan
displayed a bladder mass occupying the abdomen cavity with regards to neurofibroma of the bladder. A core Biopsy of the mass was done and confirmed the pathology. Clinically patient was asymptomatic with the mass. The patient refused surgical intervention. Follow-up for 2 years with serial imaging showed no significant progression of the disease. It is important to determine any Sarcomatoid/malignant changes to decide on further management of bladder neurofibroma.
References
Cheng L, Scheithauer BW, Leibovich BC, Ramnani DM, Cheville JC, Bostwick DG. Neurofibroma of the urinary bladder. Cancer. 1999 Aug 1;86(3):505-13.
Üre I, Gürocak S, Gönül II, Sözen S, Deniz N. Neurofibromatosis type 1 with bladder involvement. Case Reports in Urology. 2013 Jul 28;2013.
Umakanthan S, Naik R, Bukelo MM, Rai S, Prabhu L. Primary bladder neurofibroma: a rare case with clinical implications and diagnostic challenges. Journal of Clinical and Diagnostic Research: J Clin Diagn Res. 2015 Sep;9(9): ED05.
Baugh B, Stencel M, Patel A, Hale N. An isolated case of an incidentally discovered neurofibroma of the urinary bladder. Urol. Case Rep. 2020 Sep 1; 32:101215.
Zugail AS, Benadiba S, Ferlicot S, Irani J. Oddities sporadic neurofibroma of the urinary bladder. A case report. Urol. Case Rep. 2017 Sep 1;14:42-4.
Cai Z, Tang X, Liang H, Yang R, Yan T, Guo W. Prognosis and risk factors for malignant peripheral nerve sheath tumor: a systematic review and meta-analysis. World Journal of Surgical Oncology. 2020 Dec;18(1):1-2.
Dogan GM, Siğirci A, Karaca L. Neurofibromas of the bladder in a child with neurofibromatosis type 1. International braz j urol. 2018 Nov; 44:1256-7.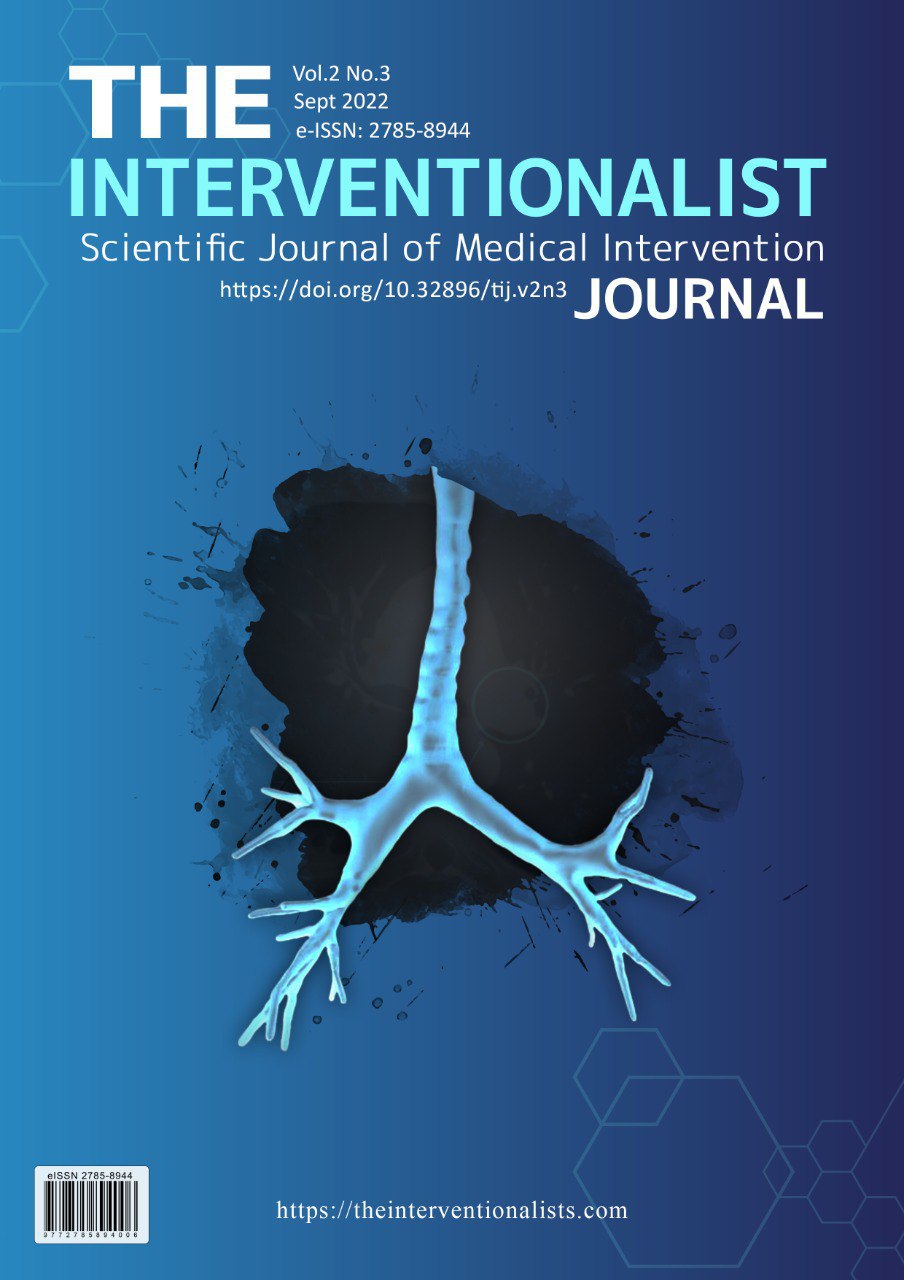 How to Cite
Jaharudin, M. A. E., Ahmed Fahmy, O. F., Lee Kheng Siang, C. ., Mohd Ghani, K. A., & Shau Kong, L. (2022). A Case Report Conservative Treatment of Huge Bladder Neurofibroma . The Interventionalist Journal, 2(3), 6–11. https://doi.org/10.32896/tij.v2n3.6-11
Section
Case Series/Reports
License
This work is licensed under a Creative Commons Attribution-ShareAlike 4.0 International License.